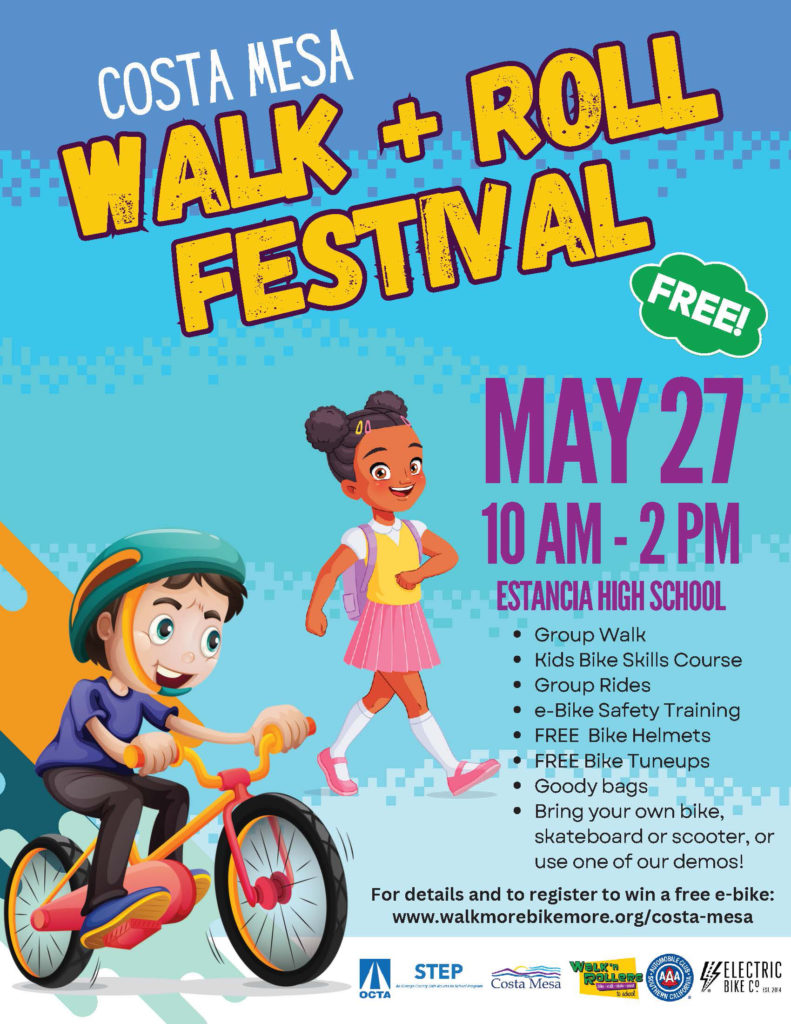 Join us for the Costa Mesa Walk + Roll Festival
Saturday, May 27, 2023
10 a.m. – 2 p.m.
Estancia High School, 232 Placentia Ave., 92627
FREE and family-friendly. All ages welcome.
Kids will learn how to bike safely with our instructors. Plus, free bike helmets, e-bike safety course, helmet decorating, build-your-own skateboard, food, prizes, music and more!
Registration is now closed.
Group Walk
Kids Bike Skills Course
Group Rides
e-Bike Safety Training
FREE Bike Helmets
FREE Bike Tuneups
Goody bags
Bring your own bike, skateboard or scooter, or use one of our demos!