Join us for the 4th Annual Walk & Roll Festival!
Sunday, April 30, 9:00 am – 1:00 pm
Culver City Middle School (front parking lot)
4601 Elenda Street, Culver City 90230 MAP
The FREE Walk & Roll Festival is a fun time for the entire family. Have fun learning to bike in the community more safely. Our trained instructors will guide you and your kids through the skills course and then take you on a group ride to put your new experience into practice.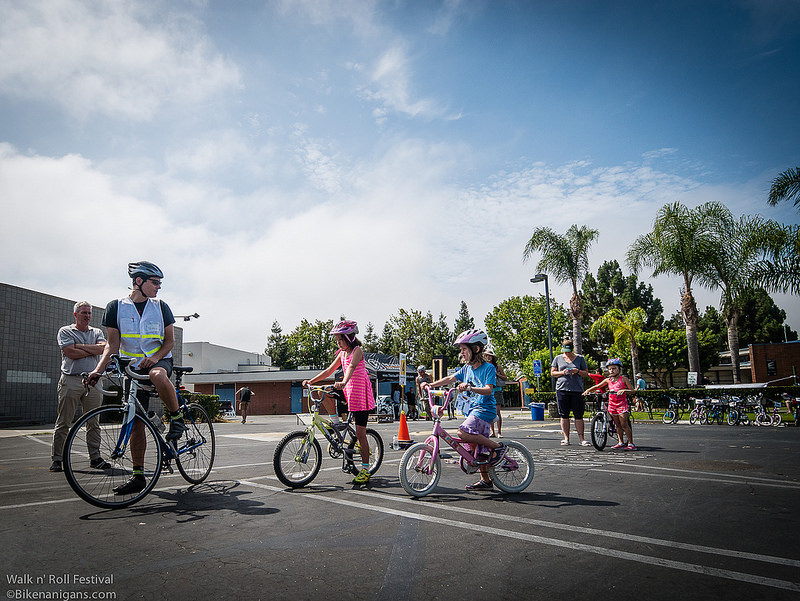 All are welcome – bikes, scooters, skateboards, roller skates, training wheels and tricycles too. There's something for everyone!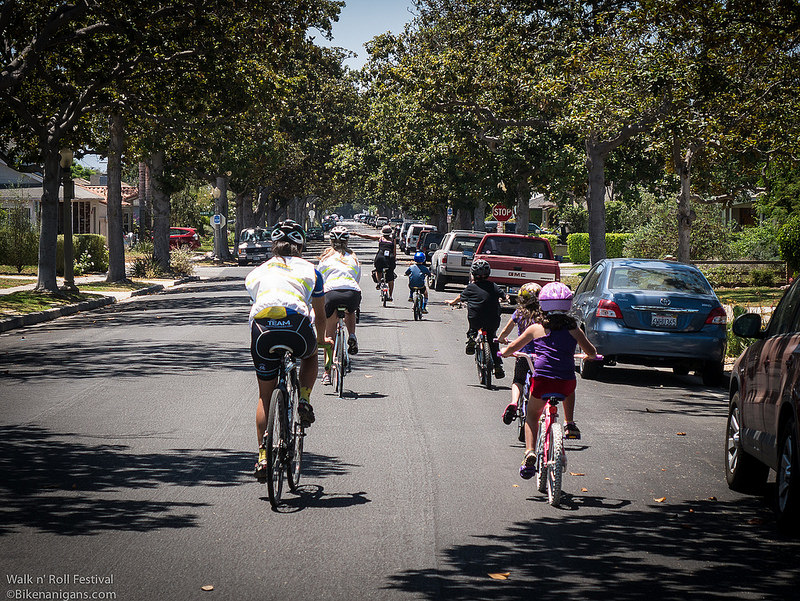 Walk & Roll Festivals teach kids essential bicycle and pedestrian safety rules to help them start to develop the confidence they need to safely navigate their urban environment. But before children leave the confines of their neighborhood, it's critical they learn how do so safely and responsibly. Featuring several skills stations and lead by certified instructors, Walk & Roll Festivals are designed to teach kids proper bike handling skills and valuable safety techniques, in a safe, fun and engaging environment. From helmet fitting and bike inspections to turn signals and avoiding hazards, children – and their parents – learn important lessons to more safely and responsibly ride their bikes in an urban environment.
After working their way through the stations, the children participate in on-street group rides around the neighborhood to practice what they had learned under the watchful eyes of our trained instructors. Each child then receives a certificate of completion and signs a pledge to always wear their helmet.
Local businesses, we need your support too! Contact us today about how you can participate with a donation for our raffle and/or goodybag or co-sponsor event t-shirts or water bottles.